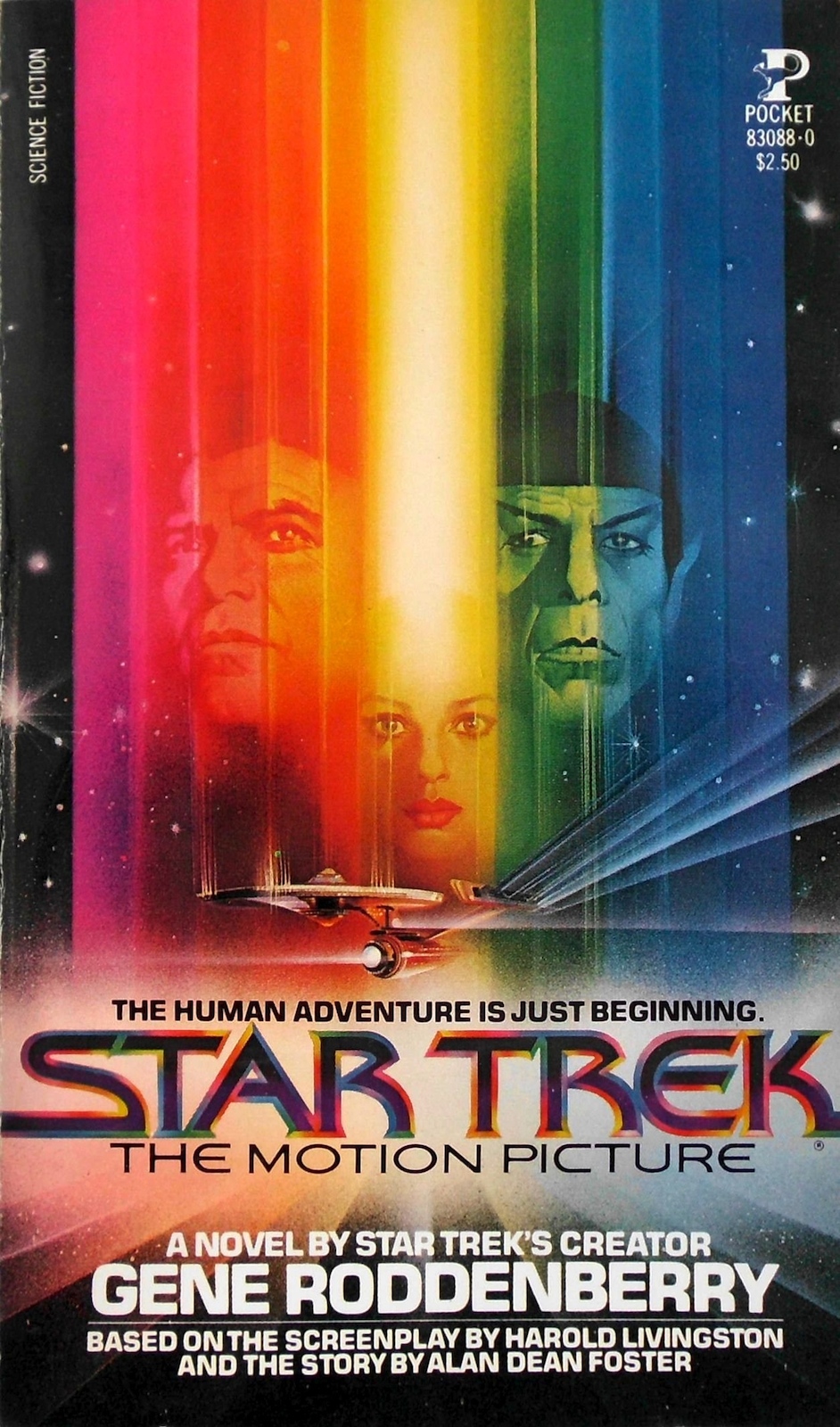 My year long Star Trek Book Mission continues and I went back to 1979 and Gene Roddenberry's novelization of "Star Trek: The Motion Picture". I last read this book about 30 years ago but I still remember enjoying it way back then because it added so much back story to the first Trek film.
Gene Roddenberry's novelization does a great job providing background and context to the events that are played out on the screen. This book actually moves along at a fast clip, and while it isn't written with a lot of style it does accomplish what it sets out to do: fill in the blanks that might seem to be missing in the film.
Needless to say, the book and the movie have the same plot and the book remains engaging throughout due to the insight it gives us into the characters' thought processes. Gene Roddenberry is able to do things in the prose format which the movie was not able to do, such as presenting the opening attack on the Klingon ships as a thought transmission from Starfleet Command which Jim Kirk receives while visiting the Library at Alexandria (which Gene correctly predicted would someday be rebuilt). We gain much more insight into the civilization of 23rd-century Earth, and into the characters and how they have changed since the end of the original series, than the movie gives us.
Roddenberry also covers instances of technology and commentary never mentioned within canon, including Starfleet cranial implants and Kirk's views on a rumored romantic relationship between himself and Spock. The introduction, written by Roddenberry from Kirk's point of view, should be mandatory reading for anyone involved in future movie/series material, and is almost worth the purchase price in itself.
This is a great novelization of the first Trek film and I enjoyed reading it again.