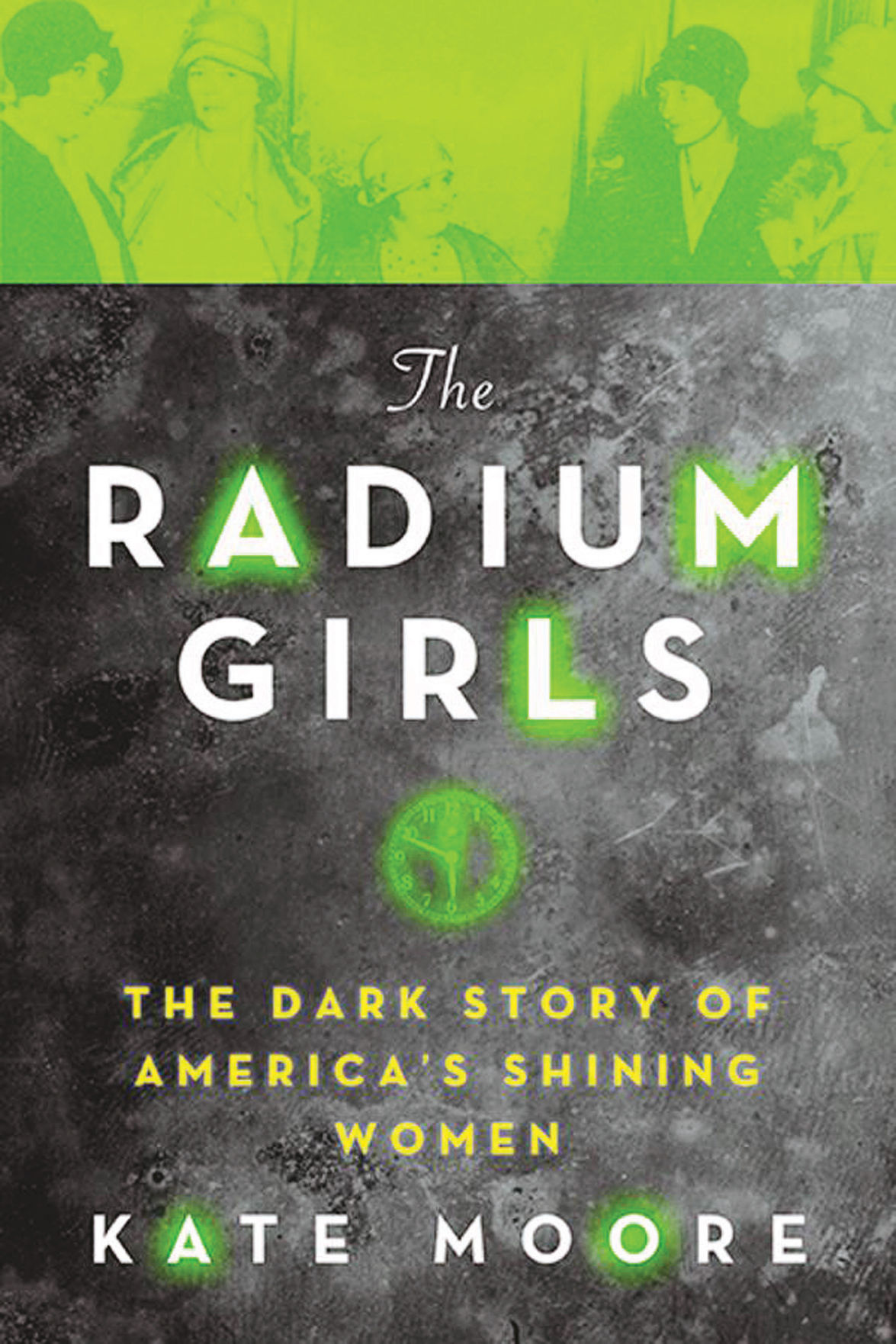 If you look on the right panel of this fine blog you will always see what book I am reading. My literature taste includes, History, Biography, Historical Fiction (although I have lost interest in this genre lately), Science Fiction and of course Star Trek. What I am going to do from time to time is recommend a book that I hope some of you, my dedicated readers will enjoy. So let's take a look at the first book recommendation.
"The Radium Girls: The Dark Side of America's Shining Woman" by Kate Moore.
This book was released on April 18, 2017 and I stumbled upon it while browsing the Kindle book store. I love history – especially what I call "hidden history". Stories that come out of left field – that I previously knew nothing – or very little about. This book, which I am still reading fits that bill perfectly.
This is an amazing and very upsetting work about events that have gone unreported for far too long.
The Story
On April 20, 1902, Marie and Pierre Curie successfully isolate radioactive radium salts from the mineral pitchblende in their laboratory in Paris. In 1898, the Curies discovered the existence of the elements radium and polonium in their research of pitchblende. One year after isolating radium, they would share the 1903 Nobel Prize in physics with French scientist A. Henri Becquerel for their groundbreaking investigations of radioactivity.
In 1922, a bank teller named Grace Fryer (pictured below) became concerned when her teeth began to loosen and fall out for no discernible reason. Her troubles were compounded when her jaw became swollen and inflamed, so she sought the assistance of a doctor in diagnosing the inexplicable symptoms. Using a primitive X-ray machine, the physician discovered serious bone decay, the likes of which he had never seen. Her jawbone was honeycombed with small holes, in a random pattern reminiscent of moth-eaten fabric.
From here we are led through the horror of what happened to the girls (usually from their mid teens to mid 20's) who worked as " radium dial painters". Their terrible tragedy is made all the more horrible by the negligence of the plant owners.
In the end this is a true story, brilliantly researched and written by Kate Moore which reveals the courageous fight for justice of the Radium Girls against the long odds and brutal tactics and lies of the companies involved and their cronies in the medical and legal professions and in politics. Even sadder is the fact that residents of towns where radium factories set up demonized the factory workers.
How familiar does all this sound today? How safe do you feel in a country where worker protection laws are being stripped and scuttled on a daily basis? If we refuse to learn from events we will surely suffer from their repetition.
I can say this is one of the most haunting books I have read in a very long time. Do yourself a favor and check it out this summer.