Nearly all of the popular domains are inadequately protected from "weaponized" email impersonation by hackers, formerly known as spear phishing.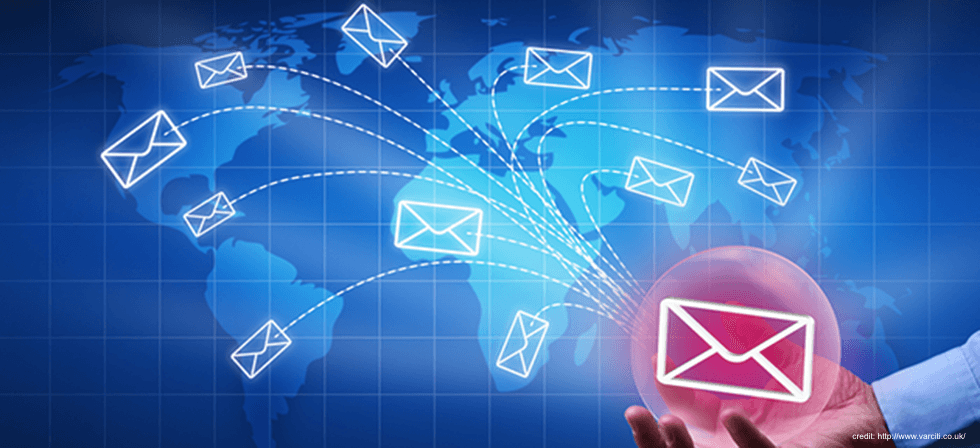 One out of every five emails today appears to come from a suspicious sender who's not authorized to use the sending domain. It has also been found that only 0.5 percent of the top million domains use adequate authentication strategies to protect against email impersonation, even though most systems support stronger defenses.
Better email authentication defenses could help the typical company save $8.1 million each year in costs related to cybercrime.
These findings come on the heels of a report released last week from Google and the University of California-Berkeley that identified phishing as the greatest threat to people's online identities.
'Vast Majority' of Businesses are Vulnerable
DMARC (domain-based message authentication, reporting, and conformance) is an email security system designed to protect against malicious actors sending unauthorized emails that appear to come from legitimate domains. The DMARC system enables administrators to set policies that validate the "From:" content in email headers comes from legitimate senders at those domains.
"Email has been weaponized by hackers as the leading way to infiltrate networks, and the vast majority of businesses are leaving themselves vulnerable by either incorrectly configuring their authentication systems or forgoing protection entirely," ValiMail co-founder and CEO Alexander García-Tobar said in a statement. "Businesses are asking their employees to complete an impossible task: identifying who is real and who is an impersonator, by closely examining every message in their inboxes. The only sustainable solution is for companies to take control of their email security at the technology level and stop placing the onus on employees to prevent phishing attacks."
Of organizations that use DMARC to validate their emails, 77 percent have either misconfigured the system or set policies that are too permissive, the ValiMail study found. In fact, only 15 percent to 25 percent of companies in various industries have properly implemented and maintained DMARC protections, the study noted.
'Alarming Lack of Understanding'
Close to 100,000 phishing email campaigns were reported every month in the early part of this year, according to the Anti-Phishing Working Group, an international coalition of businesses, government organizations, and law-enforcement agencies. Several hundred companies see phishing attacks every few weeks, with businesses in the payment, financial services, and Webmail sectors the most vulnerable, the group said.
The year-long study by Google and the University of California-Berkeley released last week found that phishing poses the top threat against people whose online identities were exposed by Internet data breaches. Google said it has taken several steps in response to boost its authentication systems to defend against phishing.
The new research released today "demonstrates the volume of email fraud threats faced by companies today and highlights the alarming lack of understanding of how to combat these threats," the Global Cyber Alliance's Shehzad Mirza said in ValiMail's statement. "These findings highlight that a lack of email authentication is the most prevalent security vulnerability companies face."
Late last month, the U.S. Department of Homeland Security issued a directive requiring all federal agencies to begin implementing stronger email security defenses, including DMARC, within 90 days. The move is aimed at preventing federal emails and Web sites from spoofing and impersonation by hackers.
DMARC usage by federal agencies has grown since 2016, although only 38 percent had established adequate record policies as of October, according to the Online Trust Alliance. The ValiMail study noted that DMARC protection is available to most domains.
"Over three-fourths (76 percent) of the world's email inboxes support DMARC and will enforce domain owners' authentication policies, if those policies exist," the report noted.