What is your default web browser? Even though we're spoiled for choice, the majority of us stick to the tried and tested major players. Chrome, Firefox, Safari, Opera, and Microsoft Edge own the lion's share of the web browser market. But just because a browser has the most users, it doesn't necessarily or automatically make it the best.
Choosing a web browser is difficult. You have to take several points into consideration. How does it integrate with your technology ecosystem? What can the extensions and add-ons do for you? Is it fast? Is it safe? How much power does the browser use?
Read on for the answer to these questions and more.
Lowest RAM Usage
The winner is… not Chrome. Google Chrome is well known as a massive strain on system resources. Google attempts to mitigate the resource hungry browser, but there are other options available.
GreenBrowser is a solid browser that is vastly less power-hungry than its competitors. It uses significantly less RAM while remaining at least as fast.
GreenBrowser does need a bit more recognition. It is well supported, comes with many features (some that require extensions in the major browsers, such as closing the root tab to close all linked tabs), and still features a wide range of customization tools.
Best on Battery Life
Battery use is an interesting category. The proliferation of mobile devices means everyone has a different idea of what constitutes "good." A casual tablet user isn't affected by a battery hungry browser in the same way as someone using their laptop for several hours at a time.
Microsoft Edge is currently top of the battery use charts across laptops and other mobiles devices. The internet Explorer replacement, introduced with Windows 10, consistently beats Chrome, Opera, and Firefox in browser efficiency and battery rating tests. In this particular area, Microsoft is reaping the rewards of building Edge from the ground up, eliminating many of the vulnerabilities and inefficiencies found in Internet Explorer.
Best on Security
Security is measured across several categories, considering a browser secure if it protects our privacy. We also consider a browser secure when there are minimal vulnerabilities, or if it stays out of the data breach news. With that in mind, we've got two security focused browsers that offer slightly different packages.
Best for Privacy
Tor remains the most private browser. Tor is absolutely focused on protecting user privacy.
The browser uses only HTTPS connections, blocks plug-ins, and uses an interconnected system of relay servers to boost user anonymity.
Tor has received some negative press due to some of the services that it can hide and provide access to. Furthermore, absolute privacy purists consider Tor tainted. The relay server system, known as nodes, has been compromised by the FBI in order to stop nefarious services that exist in the anonymous darknet.
However it cannot be denied. Tor is focused on privacy. Users gain some security through the emphasis on privacy, but Tor doesn't have additional anti-malware technology like other popular browsers.
Security
Chrome remains the most secure browser. Tor is focused on anonymity and privacy. Chrome isn't. However, the simple fact is that Chrome represents one of the single most secure web browsers. At the last Pwn2Own hacking competition, Chrome was the only browser that remained secure. The year before, 2016, Chrome was only breached once.
Unfortunately, Chrome comes with its own irritations. As you would expect, the browser developed by the world's largest search company is just loves all the data you provide. There are numerous extensions available to curb those privacy issues however, they could be the vulnerability that lets an attacker in.
Fastest Browser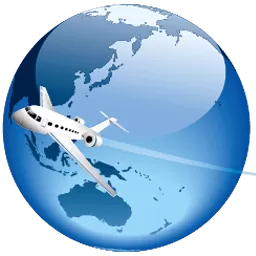 One of the most contentious browser measurements is speed. Browser speed is dependent on many things: extensions installed, system specs, internet speed, and much more. The difference comes from the way individual browsers process web pages. For instance, Chrome is a very powerful browser, but can sometimes load slowly.
However, Slimjet takes the speed crown ahead of the competition. Slimjet is a Chromium-based browser with integrated ad-blocking and anti-tracking tools. It is less resource-heavy than many major browsers, offering similar features without draining resources.
Best Ecosystem
The extensive Google ecosystem includes massively popular web browser Chrome. It is understandable. Using a single account to transfer every single setting between devices is incredibly convenient. Furthermore, the range of extensions is almost immeasurable, as well as the addition of Google Docs and the numerous other Google services that can be accessed.
Microsoft's Extension Wiff with Extension
Unfortunately, Microsoft got the Edge release all wrong. At a time where Microsoft is winning accolades for its cross-device integration and cloud services, launching the Edge browser without support for extensions looks like a major mistake. Microsoft Edge now supports extensions and could catch up in the coming years. But I'm sure Chrome will continue to dominate this area.
Best Overall Browser
Choosing a single browser is not easy.
My browser of choice is Chrome. But I also use Microsoft Edge from time to time. Your decision will relate to your hardware. If you have a powerful machine with lots of RAM, go-ahead and use Chrome. If you're using a less-than-powerful machine, consider an alternative that is kinder on system resources, like Edge.
Internet Browsers are free and all of these offer advantages over each other. Check each of them out if you are curious.