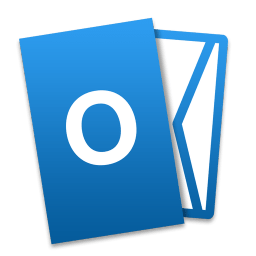 Microsoft Outlook is one of those tools many of us not only use every workday – but countless times – throughout each day. The more skills you master in Outlook – the more time you will have to get things done. Here are some of my favorite Outlook tips.
Setup Rules
Rules can help you automate management of your messages, whether it is blocking Junk Mail or moving specific messages to a folder. For instance, you could have all messages from your boss moved to a particular folder, so you never miss them. With the full version of Outlook, you can create some pretty complex rules.
Here's a simple rule where I'm moving messages from the recipient folder. Select a message from the recipient then click the Home tab then click Rules > Create Rule.
Check the box From recipient then check Move the item to folder." Choose an existing folder or create a new one. Select it and click OK. You can run the rule right away or at a later time. There are rules you can setup to receive an alert when you get an email from a particular recipient or messages with certain words. Check out how to move new messages to a specific folder.
Also, advanced rules were added to Outlook.com a couple of years ago.
Use Color Categories and Flags
Use the Color and Categories feature to help prioritize and focus on what's in important. Select a message and click the Categorize menu then choose an appropriate color. You can customize these colors to a particular meaning. Click Categories > All Categories > select a color and then Rename. Keyboard commands can also be assigned so you can quickly mark a message.
The Follow Up Flag can also help you remember messages you need to look at when you have the time. When you flag an email message, it will appear on your To Do List and Tasks lists so you can remember to attend to it.
Schedule Using Delayed Delivery
Outlook lets you delay the delivery of an email to a particular time of the day. This feature is handy if you know a recipient won't get to your message until a given time. If you're aware that a user checks email around 3 AM in the morning, create a new message then click the Delay Delivery button under Options. Make the appropriate modifications to Delivery options such as Do not deliver before date and time.
Create a Search Folder
A Search Folder is a powerful way to triage your messages and bring some sanity to your inbox. For instance, you can create a search folder for mail you want to follow up, or flag messages from specific people, groups or list.
Click the Folder tab then click New Search Folder then choose the type of Search Folder you want to create from within one of the groups. Select the mail folder and click OK. A search folder is created in the Navigation Pane. Any messages I choose to follow up will be available there when I need them.
Set Junk Email Filter Level
Junk Mail can slow down how much productive emails you can get to throughout the day. Using Outlooks Junk Mail Filter, you can minimize its impact. Click the Home tab then click the Junk menu in the Delete group then click Junk Email Options.
I recommend starting with the Low setting first and see how it works for you. If Junk messages are too aggressive, then you can move to a higher option. In case the filter mistakenly flags an important message, I would keep the Permanently delete option unchecked.
These tips were just the tip of the Microsoft Outlook iceberg. You can check out some of our previous Outlook articles here.