Codenames are awesome. Microsoft & Apple have long used cool codenames for big projects. I just learned that America's Central Intelligence Agenda loves their codenames as well – and boy are they awesome.
It turns out that in addition to being skilled codebreakers & mathematicians the CIA also contains some creative geniuses who have conceived some truly imaginative names for their top-secret projects. Here are some of my favorites.
Brutal Kangaroo
Anyone else thinking of Kangaroo Jack right now? Unearthed by Wikileaks earlier today, Brutal Kangaroo is a malware program that can propagate throughout a closed, air-gapped network using infected USB flash drives. It's very Stuxnet, in that respect. The big difference is that while Stuxnet was used to destroy nuclear centrifuges, Brutal Kangaroo exfiltrates data out of the closed network using some clever steganography tactics.
It's all very Ronseal-esque; it does what it says in the tin. With respect to the fact that it makes a mockery of air-gapped computers, it's brutal. Given that the malware and the stolen data 'hops' between systems, it's a bit like a kangaroo.
WeepingAngel
This one particularly scares because I just bought one these! This malware targets Samsung's F-Series Smart TVs, allowing the CIA to record what's going on from the device's built-in microphone. It's so named because that's what happens when you watch those naughty pay-per-view channels.
Starmie and Snubble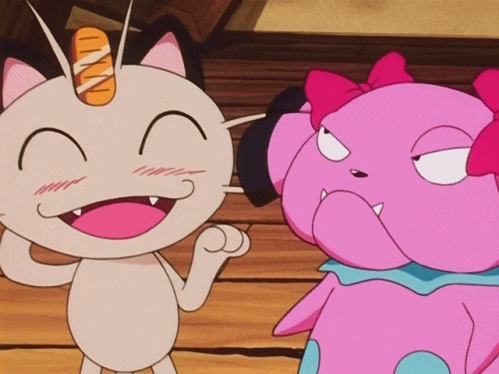 Weirdly, the CIA has a lot of malware named after Pokemon characters. I guess there are similarities between the CIA and Ash Ketchum, with the respect that both are trying to catch 'em all. Except in the case of the CIA, they're talking about ISIS members, and instead of Pokeballs, they use Hellfire missiles.
Gaping hole of DOOM
The CIA named a Comodo AV exploit that promises to consume everything.
Creatine and RoidRage
Both of these target Android. Creatine exploits flaws in the drivers for Qualcomm's Adreno GPU, while RoidRage is used to monitor all radio functions and steal SMS messages. The documentation for these consists of "DO YOU EVEN LIFT BRAH?" repeated ad-nauseum.
Munge Payload
This tool is used to encrypt and modify payloads so as to avoid detection by an adversary, and sounds nasty.
Panda Sneeze
It's not immediately obvious what this threat does. But either way, it's adorable.
Bumble
Similarly, this specimen targeting HP routers is just way too cute.
There you go – these security threats may be dangerous but they now have some very cool and bizarre names!